There has been a lot of murmur going on these days on the topic of the environmental impact of human activities. Coworking has come up as a good method to reduce a lot of anthropomorphic damage to the environment. But we seek to go further and ask ourselves, how we can reduce the negative impact of coworking on the environment?
Some intellectuals and experts have touted coworking to be the perfect solution in achieving the most elusive work-life balance.
But is it so?
The way we work has been revolutionized to a great extent, and co-working has become a global phenomenon. However, are we as individuals aware enough of the ways we can reduce the adverse impacts coworking has on the environment?
Let us contemplate and discuss the ways we can reduce the negative impact of co-working  on the environment: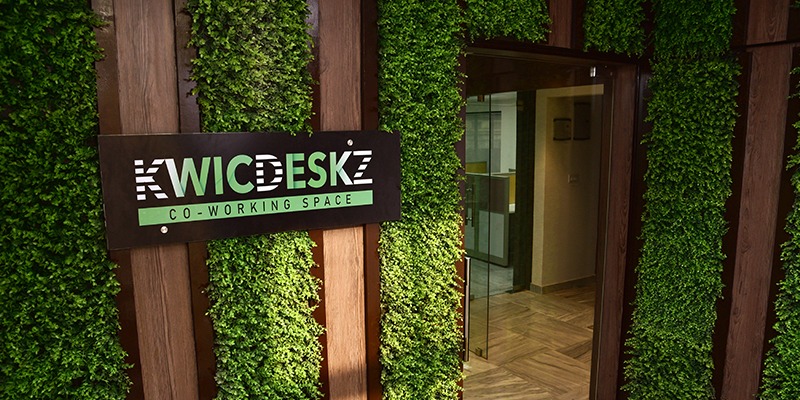 One of the top things to keep in mind before designing a coworking space is to give proper attention to eco-friendly building designs. The plan is to utilize recycled materials where new finishes are required and combine as many as existing structures and materials to reduce wastage. These designs are constructed using environment-friendly and sustainable elements through which we can do our bit in saving the environment.
Fittings and furniture that are eco-friendly
Coworking spaces today focus mostly on the details that make a difference, so it is time for us to give proper attention to eco-friendly furniture and fittings. This calls for encouraging the use of chlorine-free papers, using crockeries and kitchen utensils rather than using non-disposable plastic and paper items.
Companies can also start investing in shared bicycles or cars when it comes to carrying commuters to and from work.
Environmental Initiatives
Beyond working in an environment-friendly way, most of the offices should actively indulge and take the initiative that is intended to promote save the planet.
For instance, a renowned coworking provider has a devoted area where startups and academics connect and take up steps to conserve the environment and work on water, energy, waste food, and aquaponics projects, all within the office space itself.
Proper utilization of resources
The concept of proper utilization of resources here implies the sharing of resources and preventing wastage.
Coworking spaces facilitate sharing of printers and copiers, to kitchen kettles and fridges, to meeting room projectors and boardroom tables among the community members in a shared office. This results in less environmental damage due to the manufacture of these items. Hence, a big step towards an eco-friendly environment.
Co-working spaces are definitely a boon and it does extend the potential to encourage us to grow more effective in our endeavours.
But this article here is for everyone to know that co-working spaces are strong in every corner of the world only when the proper initiatives are taken to eliminate the negative impacts it may reflect on the environment.