Today's employees are getting bored with the traditional ways of working and look for opportunities in companies that offer flexibility. Due to this, many professionals are shifting to coworking spaces to work in a professional environment that offers flexibility. The increasing participation of freelancers, entrepreneurs and big companies has resulted in the suburbanization of these shared workspaces. Their establishments in small cities, towns and suburban locations have benefited the local economy. This blog outlines the positive impact of coworking in the local economy and the environment.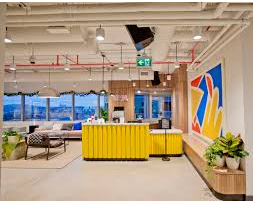 Significant Economic Benefits of Suburbanization of Coworking Spaces
Here are the key benefits:
Employment Opportunities
Shared workspaces develop local economies by encouraging the growth of small businesses that leads to expansion and innovation in the community. SMEs induce creativity in communities that increase job opportunities. Due to this, people who may not be employable by big corporations get jobs. When this collaborative community encourages the growth of startups and regional businesses, they earn a good deal of revenues.
No Fundraising Issues
Besides promoting the growth of small businesses, coworking spaces eliminate financial obstacles the new entrepreneurs usually face. Most of them cannot afford the high overhead costs that are needed to set up an office. The shared office spaces are quite affordable for them as the operators offer flexible packages with high-quality amenities and resources. This lets start-up or SME owners to completely focus on their business operations rather than thinking about fundraising or paying back their debts.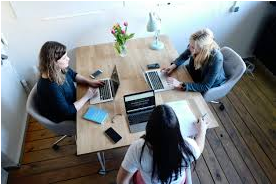 Attraction and Retention of Talent
Shared workspaces do what it takes to attract and retain talented and innovative entrepreneurs to upgrade their communities. Due to this, the creative professionals who want to start their own businesses do not need to relocate to big metropolitan cities. They may get valuable resources in these cities but their talent and passion may get diluted by the massive population. In metropolitan areas, corporations are highly influential. So, the creative people hailing from small cities and towns may not fulfill their desires and work for a corporation. SMEs acquire the support and motivation they need in shared offices and thus they can thrive and pursue their dreams. ,
Employment of Small Businesses
Coffee shops, restaurants, and other local businesses can enter into win-win partnerships with these workspaces and earn high profits. For instance, a famous coffee shop can be the main supplier of coffee and other beverages and in return, they get access to interior design and services that every tenant uses in a shared workspace. Some of the renderers offer a lunch delivery service that consistently helps a local restaurant to make money. Due to this, the coworkers enjoy a cheap and convenient lunchtime as membership fees include the service.
The suburbanization of coworking spaces has helped the startups, SMEs and new entrepreneurs to set up and run their own business successfully without shifting to big metropolitan cities. The collaborative community is based on the concepts of renting, reusing, growing and so on rather than only buying. The shared workspaces attract and retain genuine people who wish to succeed in professional lives. Sharing occurs on a personal level than in other work environments that give coworkers innumerable opportunities to network and access resources. When they connect and collaborate with other tenants, they acquire new skills, save money and grow their business to the maximum.