Coworking space has transformed the face of commercial real estate. It is expected that there will be massive growth of coworkers in the commercial market. These flexible and collaborative workspaces offer a wide variety of top-notch amenities at nominal prices that saves the investment costs of tenants. Over recent years, these workspaces have grown to be favorite among entrepreneurs, mainly startups. As a shared workspace render, you need to provide the best support and services to fulfill their needs. Do you know the kind of support you should offer to coworkers and startups? Keep reading to find out.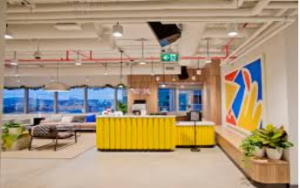 Here is a list of support and services that coworkers and startups expect from coworking space operators
Low Capital Expenditure
It is not possible for startups to pay high rents for traditional office spaces. Most of the leases vary from two to ten years for which you need to deposit a certain amount. This is when coworking spaces come to their rescue as they are based on pay per use models. Allow your tenants to pay for the total number of seats they book. Due to the flexible membership plans at reasonable prices, renting a desk at your shared workspace costs much less than renting an own office. Permit the entrepreneurs to pay rent for your office space on a weekly or even daily basis.
Flexibility
Flexibility is what attracts most of the professionals to shared workspaces. Make sure they can choose flexible working hours and places to sit. Offer a variety of options to choose from. For instance, new entrepreneurs can choose hot desks until their team grows. Small teams can choose private cabins and a few desks to carry out daily operations. Try to provide tenants with facilities that a leading corporate building would offer. Build fully-equipped meeting and conference rooms to fulfill official needs. Create lockers and lounge areas to promote safety and relaxation inside your office. Host events and interactive programs so tenants get a break from their monotonous work schedules.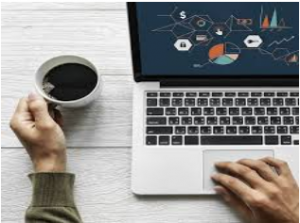 Productivity
Working from home gives freedom but also makes workers feel isolated or disturbed at times. You should offer a distraction-free work environment to boost the productivity of coworkers and attract maximum clients. Let them book meeting/ conference rooms whenever they have scheduled meet-ups or have important presentations. You can also offer free trials so they get to know and experience the benefits within the workspace without paying anything.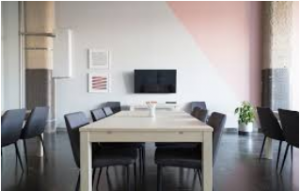 Collaboration
People prefer coworking as they get opportunities to extend their network. Make them feel like a part of a community and give them opportunities to meet like-minded professionals who are running successful businesses. Arrange for hot beverages so they can take small breaks, start conversations over coffee, relieve stress and get back to work. Organize events frequently for more involvement of tenants. By networking, they may end up getting clients that take their businesses forward.
Access to Talented Individuals
Start-ups need to grow their employee base and need professional space to conduct interviews. They look for a stable workspace with less capital requirement that makes coworking spaces a favorable option for them. When they join your workspace, introduce them to a pool of freelancers who are your members. Start-ups may get the right person for their work without undergoing an interview process. Thus, you can save their time and money by giving them direct access to freelancers working in your office space.
Extra Perks
People love coworking because of the additional perks they get. From high-speed internet to stocked pantry and printing/copying, coworkers can avail of top-notch by paying all-inclusive rental prices once. As a render, you should aim to upgrade your office in such a way so professionals do not consider it only as a place to work. They should also enjoy working and get everything they need to work smoothly without paying a hefty amount. By providing them with furniture, air conditioning, modern interior, and other facilities, you should make them feel comfortable at any cost.
The flexibility and lesser rentals to make coworking spaces them a widely preferred option for startups and entrepreneurs with limited budgets. As a render, you should offer them access to excellent infrastructure, prime locations, and like-minded entrepreneurs. These cost-effective workspaces are likely to become more popular in the near future. Find out what most of the entrepreneurs expect in a shared workspace and do the upgrade accordingly. Remember, your office space is the support system for new and small businesses. The better the services you offer to tenants, the more profits you can earn in the coworking industry.