We live in an era, where the present generation has access to different work cultures. More and more young professionals are getting themselves unshackled from the boring and stuffy office environment, to cool and comfortable coworking spaces. Another trending way of working is to have an "anywhere office" by swapping your conventional office seat for one in the coffee shop. 
These places offer great flexibility, freedom and come with several benefits, but like everything else, they have their downsides too.
In this article, we are going to compare and analyze the better place for getting work done, a coffee shop or a coworking space.
Coffee shops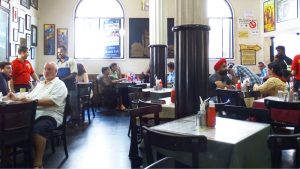 The rich aroma of roasted coffee will energize you and encourage you to act extra productively. A cozy arrangement, appetizing beverages, and delicacy append to the positive exposure. Compared to working from home, you can occupy yourself in the working mood in a coffee shop. That's about the good.
Now the downsides cover the following:
Unnecessary distractions
Coffee shops, no matter how comfortable, are plagued by one undeniable problem. They are not free from distractions. It is easy to get sidetracked by the call for a coffee refill or a loud acquaintance.
Sporadic internet 
The internet in a coffee shop may not always be accessible as it is mainly for the workers of the cafe and for the customers to use only if they order. Even then the connection is often slow and unreliable because many people access the internet at one time.
Lack of security
You might go to the bathroom and would want to take a complex decision: either move out leaving your gizmos unattended or rush to the washroom with all of your belongings.
Deficient fittings
When proceeding to a coffee shop, you cannot be certain that you will be able to arrange a table with a power socket nearby.
Unnecessary Expenses
Not all coffee shops are pleased to have customers who invade space and seats for hours on end. After a few hours, you will have to bear the burning glare of your waiter and to justify the time spent there you'll have to consume a gallon of latte, followed by sandwiches leading to unnecessary expenses. Another downside is that one may end up overloading on caffeine or eating too many calories. Not at all desirable.
Coworking Spaces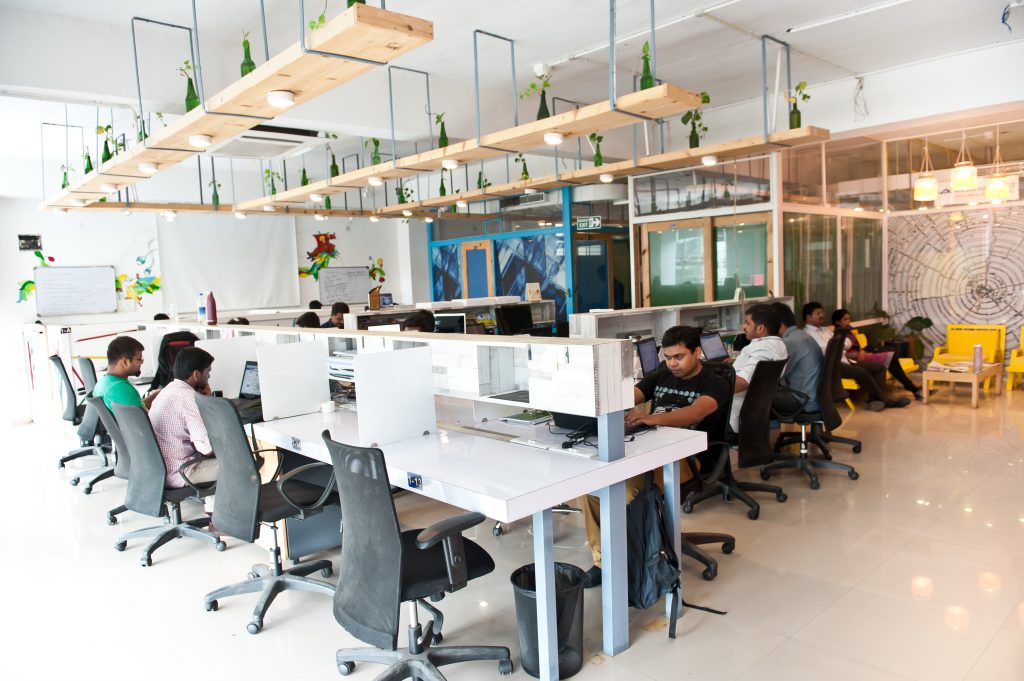 The perks of coworking spaces are uncountable. The main benefit of coworking spaces is motivation. A significant rise in productivity can be seen when you're working with like-minded digital nomads and entrepreneurs who have the same objective as yours – to get their work done.
Added decisive features of coworking are a variation of workstation alternatives: from hovering desks to dedicated offices. You may also operate on weekends or delayed shifts – whatever drifts your ship and satisfies your budget.
Every self-respecting coworking space renders lighting, fast WiFi, every office necessity including printers, papers and even excellent coffee frequently. You also have access to snacks and occasional breakfasts.
Coworking also bestows you with a valuable opportunity to build connections and reach potential clients, service providers, or strategic partners. 
The downside of coworking spaces is that one may be diverted and distracted from work by the noise and prattling going on nearby or due to the events that take place there. The other apprehension that should be taken into account is the monthly payment for the service. Be certain you've got a constant source of income and are capable of paying for a coworking space.
Conclusion
Examining the details over coworking spaces makes for a more satisfying and better work atmosphere than coffee shops any day because they grant more compliance, security, freedom, increased productivity perspectives, and ease. So if you are looking for an ideal and lucrative place where you can work with utmost concentration, accessing all sorts of amenities without being bothered by waiters, useless expenses, and of course unnecessary chattering as compared to cafeteria.