A coworking space is usually based in a prime location and easily accessible by its members. Unlike traditional offices, a shared workspace offers a collaborative environment and boosts productivity. Most of the renderers provide a room of recreation so people can have a fun time in the midst of their work. Besides fulfilling your business objectives, the coworking model also helps you in achieving personal goals. Keep reading to learn the ways this kind of workspace does the same.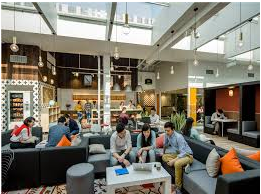 Coworking Space – How it Helps You to Attain Personal Objectives?
Here are the ways:
1.Flexibility
Flexibility in workspaces has turned out to be a priority among entrepreneurs and professionals across the world. As per a recent real-estate survey, approximately 80% of employees claimed to be the most productive when they move while working. Many flexible office space providers allow mobility within the premises. They have a lot to offer besides the hot desks, comfortable chairs, phone booths, standing desks, beanbags, and others. As they do not restrict you to 9 to 5 business hours, you can access the workplace 24X7 and work like the way you want.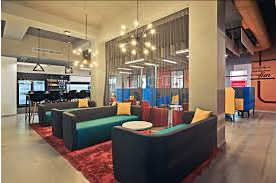 2.Health Development
People are highly concerned regarding fitness and well-being these days. Approximately 71% of workers have confessed to following a strict fitness regime. Due to this, many office space renderers have included wellness, fitness, and sports centers to let tenants exercise comfortably according to their convenience. These amenities help you to take care of your health despite working dedicatedly every day.
Accessibility
No matter if you follow the fixed working schedule or your own timings, you can access a coworking space anytime to work at your own pace. Most of the shared office providers allow their members to enter at any time of a day. Due to the flexibility, you can work as per your comfort and manage to arrange enough time to focus on yourself. 
Networking
With coworking,  you get a good deal of opportunities for networking. People do not like to work in isolation and prefer to indulge in fruitful conversations with successful individuals to keep themselves motivated. By interacting with reputable entrepreneurs, you may get solutions to your present business issues and increase your productivity. Thus, a shared workspace opens the doors to communication and inspiration that helps you to build strong connections and grow as an individual. 
Technologically Advanced
A tech-enabled workspace boosts productivity and facilitates operations. By using the cutting-edge technologies available inside the premises, you can reduce overhead costs for communication and connectivity. Many renderers are implementing advanced networking equipment including high-speed wifi, video conferencing, cybersecurity and enterprise security to help you be a hi-tech professional and excel in today's technologically-inclined world.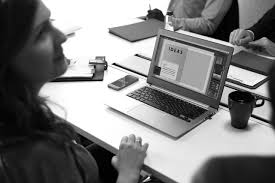 Work-Life Balance
If you want to strike the perfect work-life balance, nothing can be a better option than a coworking space. As you get a collaborative environment filled with like-minded professionals and a wide range of amenities, you can shape your lifestyle. Most of the operators are coming up with innovative solutions such as laundry, grocery, and daycare services for the convenience of workers.
As the world of work is evolving rapidly, coworking spaces are keeping up with the latest technologies and embracing innovations to satisfy their members. They lay emphasis on the well-being of employees so they can maintain the perfect life-balance. When you join a shared workspace, you do not need to only work and sacrifice your personal needs and wants. With coworking, you can also experience significant development in your personal life. Due to this, many freelancers, SMEs, startups and even corporates are joining the flexible work community.