As an entrepreneur or start-up owner, striking a balance between business growth and overhead cost maintenance gets difficult at times. Due to this, many workers choose to work from their homes but miss the professional environment of an office. In a coworking space, you get a productive and collaborative ambiance at a lesser price than traditional offices. By joining a shared and communal setup, you get the scope to work with numerous professionals under one roof that keep you motivated in working. Here, you will learn how a coworking space helps you in working better.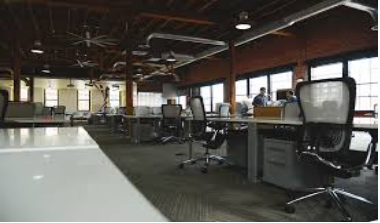 Coworking Space – The Ways It Benefits Your Work
Here are the ways a coworking space helps you in working efficiently:
Allows Autonomy and Control Over Work
Being a tenant of shared office space, you can decide the ways to work. From private desks to meeting/conference rooms and relaxation areas, it has a variety of rooms. As the coworking concept permits flexibility, you do not need to commit to a lease and pay rent on a monthly basis. You can also avail of daily passes if you want.
Encourages Productivity and Creativity
Flexibility results in more productivity as you can focus more on your work due to fewer distractions. In case you are a remote worker who works from home most of the days, you can think about joining a shared workspace to understand the differences. You can work peacefully without any distractions that usually occur at your home. The quiet environments let you get immersed in your tasks.
Gives Access to Community of Members
The collaborative community attracts most of the start-up and small business owners. You get to interact with business owners belonging to different industries and share your ideas with them. By forming strong connections with tenants, you gain new clients, potential employees, and business partners. The exposure possibilities surpass the available opportunities in your home or a corporate office. As some office space operators associate with tech companies, they offer education, mentorship, and memberships to tenants.
Saves Money
To be a part of a shared workspace, you do not need to invest a huge amount. Coworking space is affordable yet offers a wide variety of facilities. So, you save money on utility bills overhead costs and instead put more money and effort in setting up your new office with no compromise.
Offers a Professional Environment

As a freelancer, it seems unprofessional to meet potential clients in your home or a coffee shop. You can use meeting rooms to sit and interact with your clients. This creates a good impression of your business on them. When you work among people belonging to various industries in a professional setting, you feel like working more on enhancing brand recognition to build your identity.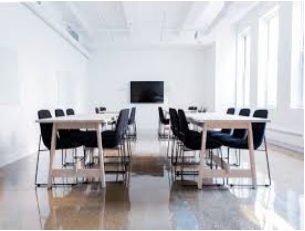 to take your business to the next level, choosing an office with a professional environment and the right facilities or equipment is essential for smooth operations. In a coworking space, you get what you need to get motivated to work and attain business objectives easily. So, rent a shared workspace to set up your new company with minimum costs and expand its presence.