One of the most mind boggling corporate inventions of 21 century is the 'FLEX SPACE' which is the short abbreviation for 'flexible space'. The idea of flex space or flex office incorporates some of the techniques from and operates like that of the 'coworking space'. The idea is simple, employees are free to use and share their allotted desk spaces with fellow workers and workers can work even out of the office.
During an interview Ken Matos, Vice President of Research, Life Meets Work, talks about why work flexibility is essential to workers of this generation, and how remote work can significantly improve performance management strategies.
"People today really value workplace flexibility and remote work because it allows them to focus their energies on work and life as opposed to commuting or other complications due to geography."
 A thought which made entrepreneurs enjoy a friendly environment for working in corporate fields, and also enabled a highly modular, functional and flexible working experience. An office today, no longer functions as a hub of tie sporting robots rushing for profits, but also becomes a multi-functional platform for socializing through collaborative workspace. Flex office space thus attracts more and more stakeholders for brand establishment. Multiple companies sharing work spaces flexibly shift company goals from narrow to broad, futuristic limits through collaborative work. Everything in a flex office setup is customizable to be elaborated further. Setups which include desks, furniture, and computers are all highly modular and can be modified at any point within short notice.
Employees thus no longer sit only at their assigned desks, but can work from a modified set up of their choosing ㅡ an individual workstation, an open ended meeting room, or a privacy bubble.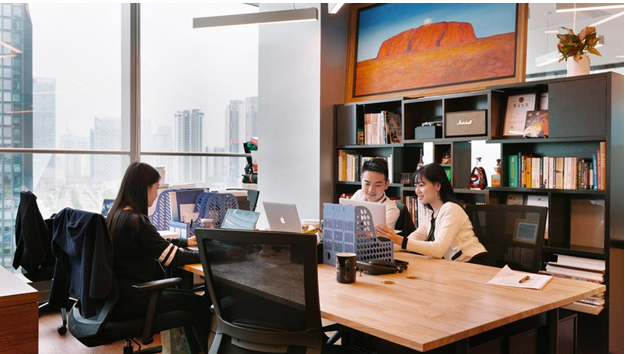 As the market demands more and more digital, flex office spaces gain more attention because they seem extremely promising to meet the versatile and growing needs of market. A growing corporate attitude is towards more flexible and digitalized operation of offices. This anti rigid and mobile way of cooperative work allows multiple organizations to build up an employee friendly yet goal oriented stance. Workers can work from anywhere they feel comfortable working from using digital gates and thus devote more perfection and creativity to the task allotted.
David Coplin,
(Chief Envisioning Officer of Microsoft UK, Author of Business Re-Imagined: "Why Work Isn't Working and What You Can Do About It" and "The Rise of the Humans") says:
"We need to take a more flexible approach to both the workplace and the work we do; one that provides us with both the physical and cognitive space to harness the incredible power, insight and experience we offer, but focused not on the individual processes but instead on the overall outcomes our organizations are seeking to achieve."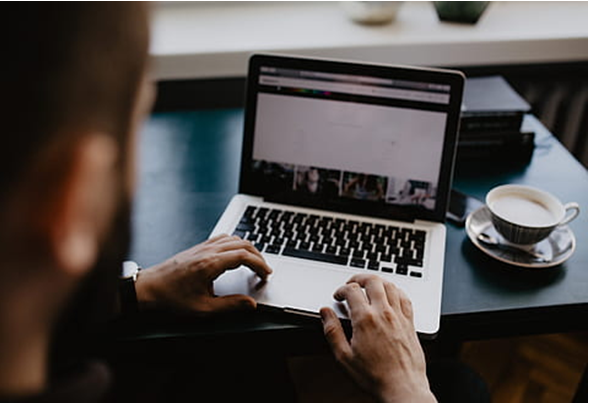 Flexibility : is also beneficial for startups and similar fast growing companies since flex space is designed to be easily adjustable, keeping conversion costs low and extending the usefulness of the space. Apart from cost-efficiency and the ability to adapt to changes with growth, flex spaces also offer a number of distinct advantages to companies. These include:
Shared space:Companies often require production spaces or warehouses paired together with administrative offices for their regular operations. Flex spaces allow businesses the freedom of having all their employees and operations under one roof, thereby making communication more efficient.
Fully Customizable: Most flex office spaces are built to keep costs of customization low. Completely built spaces are comparatively more difficult and expensive to remodel.
Prime Locations: Flex offices spaces are almost always conveniently located at central business districts, well connected by means of public transport. This ease of connectivity makes such spaces all the more attractive to workers.
In such a liberated non-hierarchical workspace experience, the goal is to increase productivity while avoiding compartmentalized working setups which are inherently confining.